Marke, Norman: Many shall be called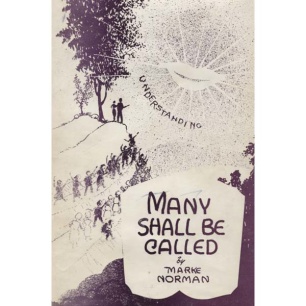 Price:
$85
Inc. 0% Tax
Type:
Good. Poor jacket.
Quantity:
Please select a variant above
In Stock
1959, Understanding publishing co, El Monte
Hardcover, 104 pages. Marke Norman, an English Canadian, has been actively engaged in the teaching of cosmic philosophy and metaphysics for the past forty years. He has lectured across the United States and Canada, releasing information for the New Age now being ushered in.