Berlet, Artur: Im Raumschiff von planet zu planet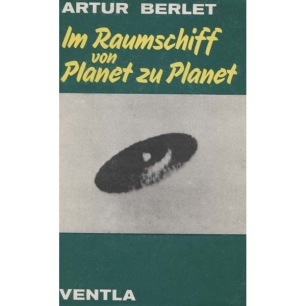 Price:
$20
Inc. 0% Tax
SKU:
P1816067
Type:
Very good/ Good. Pages are very fine, though cover is a bit rubbed and have some small tears. AFU-label. Ex-owners name.
Quantity:
Please select a variant above
In Stock
1972, Ventla- Verlag, Wiesbaden-Schierstein
Hardcover, 256 pages, ill.