Colecao Biblioteca 1: Pereira, Jader U.: Tipologia dos Humanóides Extraterrestres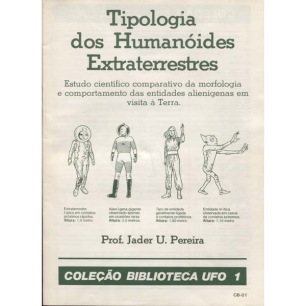 Price:
$18
Inc. 0% Tax
Type:
Good
Quantity:
Please select a variant above
In Stock
Portugese edition of Pereira's classical study of humanoid reports worldwide.
Published as "Colecao Biblioeca" number 1 by A.G. Gevaerd out of Brazil.

1991, magazine format, A4 size, 48 pages.