Davis, Beth (red): Sädesfältens teckenmysterier. Chiffer i sädesfälten - fraktaler och symboler.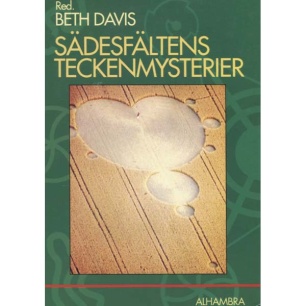 Price:
$5
Inc. 0% Tax
SKU:
P1660525
Type:
Very good
Out of Stock
1994, Alhambra, Sweden
Orig: Ciphers in the crops
Crop Circles - cirklar i sädesfält - är ett mysterium som har förundrat många. Det började i England där man upptäckte mönster gjorda i sädesfälten, säden var nervikt och bildade på olika sätt mönster utan att ett enda sädeskorn var förstört. Efter hand har det blivit fler och fler sädescirklar både i England och i andra länder, även i Sverige har det påträffats i Närke och i Halland. Mönstren har blvit alltmer avancerat geometriska och tycks vara koncentrerade med matematisk precision. Ingen verkar kunna förklara fenomenet, varken vetenskapsmän eller andra intresserade. Den här boken beskriver olika sädescirklar och försöker deshiffrera mönstren. Finns det ett budskap, är det någon som försöker säga oss något?