Garver, Ronald G.: The saucer people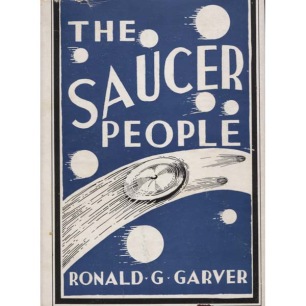 Price:
$40
Inc. 0% Tax
Type:
Good with torn dust jacket, former AFU library copy
Please select a variant above
Out of Stock
1957. Meador Publishing Co, Boston.
Hardcover, 132 pages.

Fiction novel - mid-50s fear of atomic war mixed with the saucer myth and the author's own theories on the the saucers.