Fortean Studies, volume 5 (edited by Steve Moore)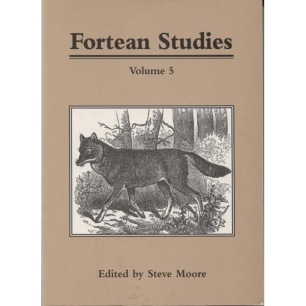 Price:
$50
Inc. 0% Tax
SKU:
P2152529
Type:
Good
Out of Stock
1998, John Brown Publishing, London
Softcover, 320 pages, illustrated, includes index to the Fortean Times íssues 94-105.
Anthonlogy with contributions by Colin Bennett, Ulrich Magin, Neil Nixon, Alby Stone, Mark McCann & Gareth J. Medway, Andy Robert, Michel Meurger, Jonathan Downes & Richard Freeman, Gary S. Mangiacopra, Michel M. Raynal, Dr Dwight G. Smith & Dr David F. Avery, Dr Karl P.N. Shuker and Steve Moore.