Aura-Z (first issue 1993) - free to customers who buy for USD 20 and upwards...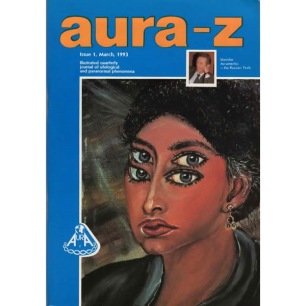 Price:
$0
Inc. 0% Tax
SKU:
P2014412
Type:
Issue 1 - March 1993 - free copy to 15 first customers
Quantity:
In Stock
Russian attempt to start an international UFO magazine with editions in different languages (Russian, French, Spanish, Italian).

Editor: Alexander Avshalumov. Lots of previously unknown UFO materials from the Soviet era.

Special *Corona virus* gift to customers all over the world. We have 15 copies which are offered (one per customer) to the first 15 customers who order for more than USD 20 in one order. First come -- first served.