Bennett, Colin: An American demonology. Flying saucers over The White House (sc)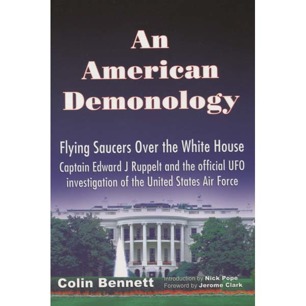 Price:
$8
Inc. 0% Tax
SKU:
P1294915
Quantity:
Please select a variant above
The story of Captain Edward J. Ruppelt and Project Blue Book, the official UFO investigation of the United States Air Force.

2005, Headpress, Manchester
Softcover, 166 pages, ill.