Blomqvist, Håkan: En resa i tiden. UFO-Sveriges historia 1970-2010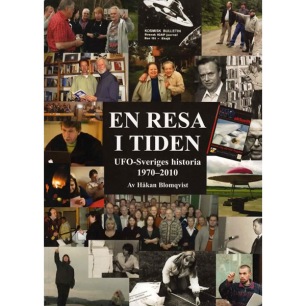 Price:
$15
Inc. 0% Tax
SKU:
P2174937
Type:
New
Quantity:
Please select a variant above
In Stock
Expanded ed. The written & illustrated history of UFO-Sweden.
2010, Riksorganisationen UFO-Sverige, Sala
Softcover, A4, 103 pages, ill., index
Ca 100 Skr
Håkan Blomqvist på Arkivet för oförklarade fenomen, AFU, sammanfattar UFO-Sveriges historia från starten 1970 till 2010.