Childress, D. Hatcher (compiler): The Anti-gravity handbook, 1st ed.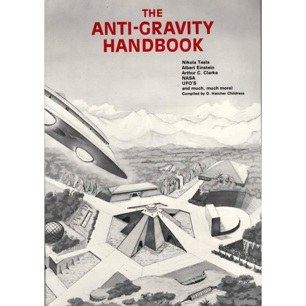 List Price:
$10
Price:
$5
Inc. 0% Tax
SKU:
P750135
You Save:
$5 (50%)
Type:
Very good
Quantity:
In Stock
1986, Publisher's Network / Adventures Unlimited Press, Stelle, Illinois. 1st edition, 3rd printing 1988. Anthology with contributions by T.B. Pawlicki, Bruce Cathie, Nikola Tesla, W.P. Donovan and others.
Softcover, 191 pages + bibliography, illustrated
ISBN: 0-932813-01-1

Note: many of these books come from a damp storage area with some faint smell remaining but tapering off!