Childress, David Hatcher: Vimana aircraft of ancient India & Atlantis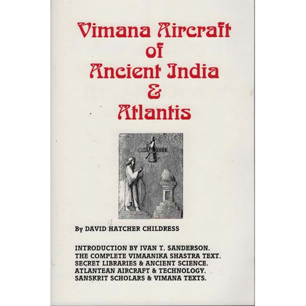 Price:
$8
Inc. 0% Tax
SKU:
P751925
Quantity:
Introduction by Ivan T. Sanderson. The complete Vimaanika Shastra text. Secret libraries & ancient science. Atlantean aircraft & technology. Sanskrit scholars and Vimana texts.
1991, Adventures Unlimited Press, Stelle, Illinois.
Softcover, 333 pages, illustrated, bibliography.