Colecao Biblioteca 3: Gindilis, L.M. etc: Discos voadores e extraterrestres na "Cortina de Ferro"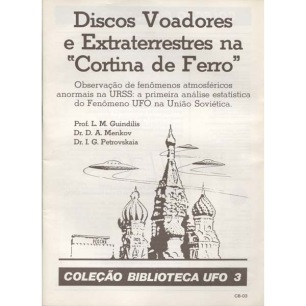 Price:
$18
Inc. 0% Tax
SKU:
P1992165
Type:
No 03
Quantity:
In Stock
Portugese edition of the Gindilies study of Russian UFO reports (many of them probably just misunderstood Russian space-shots from Soviet rocket launch pads).
Published as "Colecao Biblioeca" number 3 by A.G. Gevaerd out of Brazil.

1991, magazine format, A4 size, 60 pages.