Condon, Edward U.: Scientific study of unidentified flying objects. Conducted under contract to the United States Air Force. Daniel S.Gillmor, editor. Volume III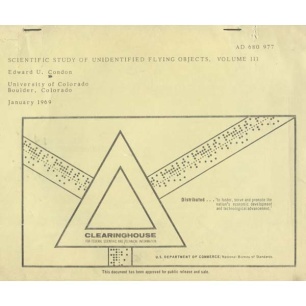 Price:
$30
Inc. 0% Tax
SKU:
P1654829
Type:
Good
Please select a variant above
Out of Stock
1968, Clearinghouse, Springfield, Virginia
Booklet, stapled, 8½x11", 523 pages, ill.