Constable, Trevor James: The cosmic pulse of life. The revolutionary biological power behind UFOs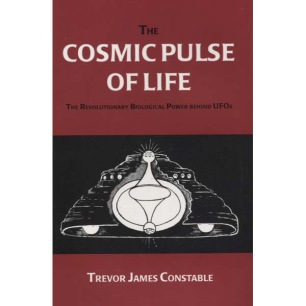 Price:
$15
Inc. 0% Tax
SKU:
P1813032
Quantity:
Please select a variant above
1990, revised and enlarged edition, Borderland Sciences Research Foundation (BSRF) Bayside, California.
Softcover, 488 pages, ill, index.

Support our import of the BSRF archives to Sweden by buying a copy.