Crabb, Riley H.: Flying saucers on the Moon.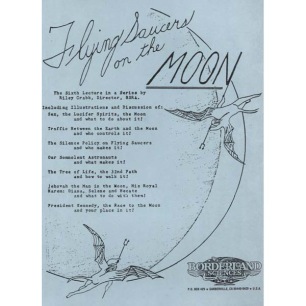 Price:
$42
Inc. 0% Tax
SKU:
P1813449
Type:
Very good (as new)
Quantity:
Please select a variant above
In Stock
The sixth lecture in a series, given in Vista, Cal., June 9, 1962.
1993, Borderland Sciences Research Foundation (BSRF), Garberville, Cal.

Stapled (rusty) 8½x11, 41 pages.