Earley, George W.: Encounter with aliens. UFOs and alien beings in science fiction.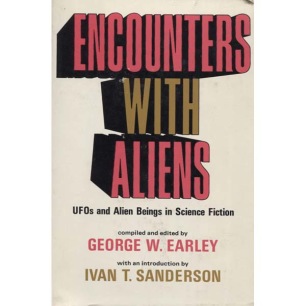 Price:
$8
Inc. 0% Tax
Type:
Good with dust jacket
Quantity:
Please select a variant above
In Stock
1968, Sherbourne Press, Los Angeles.
Hardcover, 244 pages, no illustrations/only texts.

Anthology, with an introduction by Ivan T. Sanderson.