Gustafson, Magnus: Welcome to Sweden (Sc). *Free*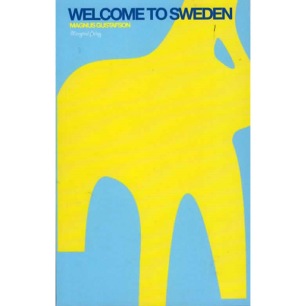 Price:
$0
Inc. 0% Tax
SKU:
P2161326
Type:
Very good
Quantity:
In Stock
2007, Marginal förlag, Köping
Softcover, 224 pages, ill.
I Welcome to Sweden har Magnus Gustafson intervjuat nio västmanländska profiler. Här möter vi läkaren Nasser Niknam, som fick betala ett högt pris för sin kamp mot sharia-lagen i Iran. Följ hans liv från hyllad krigshjälte till mullornas fiende. Efter fem år på flykt sökte han asyl i Sverige 2002. Vi träffar även eldsjälen Bevan Berthelsen, som var med och drog igång UFO-Köping på 1970-talet. Föreningen var tongivande inom UFO-Sverige och arrangerade bland annat en UFO-utställning som lockade 50 000 besökare.
Ca 30-50 Skr
Special gift to customers all over the world. We have some copies which are offered (one per customer) to customers who order for more than USD 20 in one order.