Wendelholm, G.: Keely - pictures of his discoveries (Sc). *Free*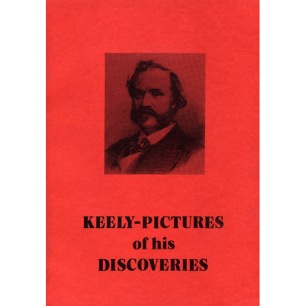 Price:
$0
Inc. 0% Tax
SKU:
P2161324
Type:
New
Quantity:
In Stock
Published 1972, this is the second edition from 1987, by G. Wendelholm AB, Sweden. 54 full page pictues of Keely and his many machines & constructions. With 3-page introduction each in English and in German by the signature "A.L.".
About 60 pages, softcover, A4 size.
A unique publication found in the Wendelholm archives which AFU took over a couple of years ago.
Special gift to customers all over the world. We have some copies which are offered (one per customer) to customers who order for more than USD 20 in one order.