Fortean Studies, volume 6 (edited by Steve Moore)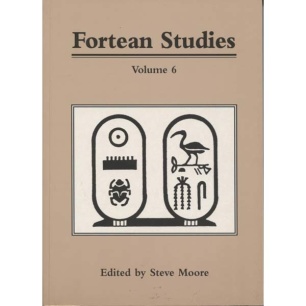 List Price:
$35
Price:
$30
Inc. 0% Tax
You Save:
$5 (14%)
Type:
Very Good
Quantity:
In Stock
1999, John Brown Publishing, London
Softcover, 317 pages, illustrated, includes index to the Fortean Times íssues 106-117.
Anthonlogy with contributions by Ülrich Magin, David Clarke, Robert Barholomew, Glenn Dawes, Anders Liljegren & Clas Svahn, Collin Bennett, Mark Moravec, et al., Neil Nixon, Bruce Lnier Wright, Paul Chambers, Michel Meurger, John B.T. Christie, Alain Negré, Peter Christie, Paul Harris & John Clark and Ian Simmons.