Semic: Naerkontakt av tredje grad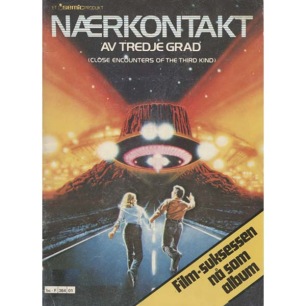 Price:
$4
Inc. 0% Tax
Type:
Good/Very good
Quantity:
In Stock
1978, Semic/Nordisk Forlag, Oslo. This is the Norwegian edition.

The Spielberg film plot as a cartoon magazine. US orginal illustrated by Walt Simons and Klaus Janson. Film cast and credits at the end of the booklet.

48 pages.