Fryberger, David: "A model for ball lightning" (Sc)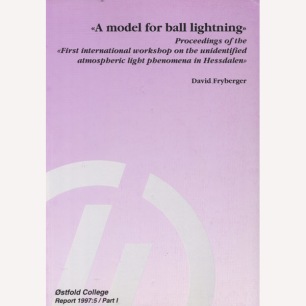 Price:
$12
Inc. 0% Tax
SKU:
P2163619
Type:
New
Quantity:
Please select a variant above
In Stock
Proceedings of the "First international workshop on the unidentified light phenomena in Hessdalen". [Østfold College, report 1997:5, part I].
1997, Østfold College, Sarpsborg
Softcover, 82 pages, ill.