Nyberg, Andreas (ed.): Världens största konspirationer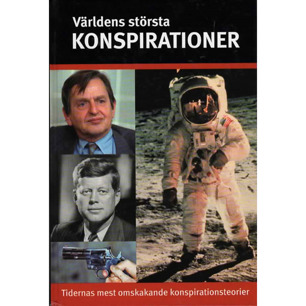 Price:
$12
Inc. 0% Tax
SKU:
P1079118
Quantity:
2002, Semic, Sundbyberg. Conspiracies around the world, with contributions by Clas Svahn.
Hardcover, 156 pages, ill.
Har människor verkligt landat på månen? Var det Christer Pettersson som sköt statsminister Olof Palme? Gömmer amerikanska försvaret tillfångatagna utomjordingar på Area 51? Konspirationsteorierna frodas på internet och i böcker och i denna första svenskproducerade sammanställning diskuterar flera författare vad som kan ligga bakom dem. Spännande och intressant från första till sista sidan. Illustrerad.